Locomotive 802 Delivery & Prelims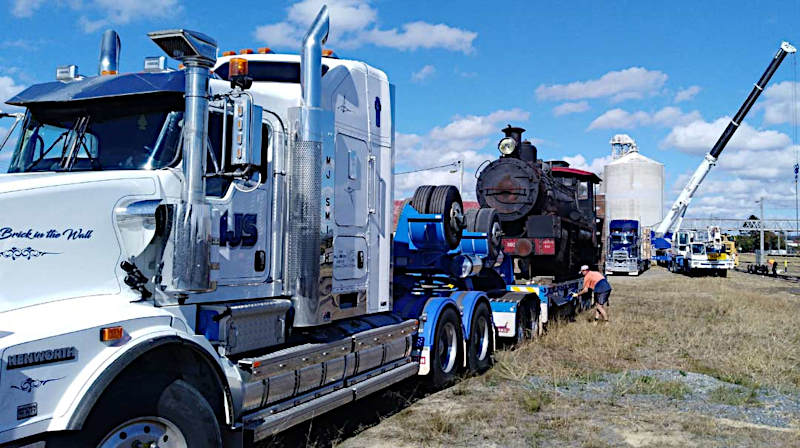 Delivery: 802 arrives at Warwick Steam Railway Precinct 13th June 2019
First of all SDSR wishes to express our sincere gratitude to Mike Smith and his team, who took two trucks from their base at Woodenbong NSW up to Gympie to collect the locomotive and it's tender.
This took two days with an overnight stop and let's just say that Mike's generosity left us all open-mouthed.
Thanks also to our local crane operator Bellinghams, who likewise were incredibly generous with the use of their two large cranes.

The following photos were taken in the shed whilst 802 still had her coating of dust and cobwebs.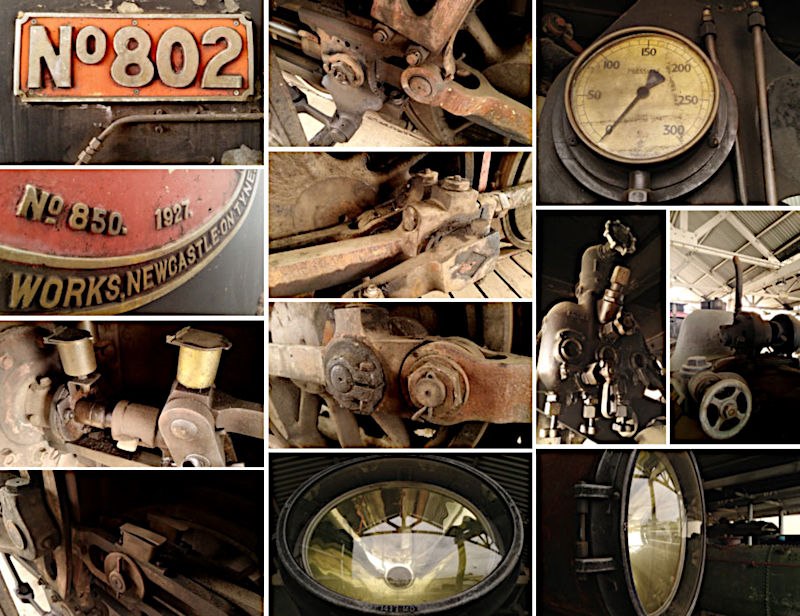 A grand old lady just waiting to return to service alongside her sister number 971.
Below, the donor boiler for 802 is shown along with her boiler front end.
The unit in 802 is badly corroded in places and must be replaced. A brand new welded (rather than riveted) one would set us back over $100,000, so our boiler maker Trevor and the boiler inspector have deemed the donor unit to be in good condition.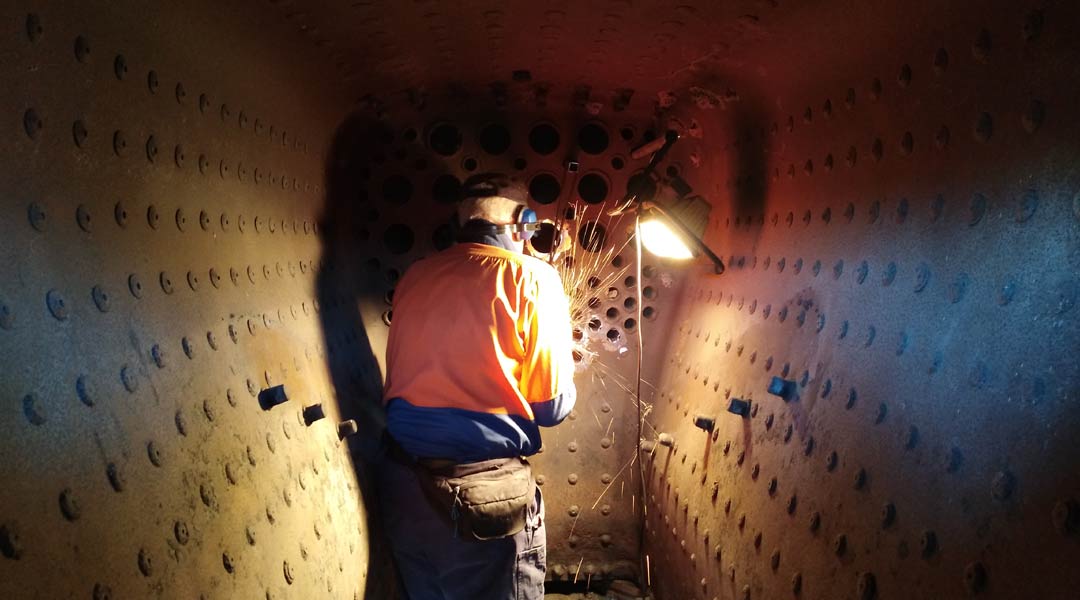 It still had to have all the tubes removed for a thorough inspection, so these will be replaced with new ones.
https://downsexplorer.org.au/wp-content/uploads/2020/07/downsexplorer.org_.au_official_logo_full_colour.png
0
0
southerndowns
https://downsexplorer.org.au/wp-content/uploads/2020/07/downsexplorer.org_.au_official_logo_full_colour.png
southerndowns
2020-02-18 01:23:04
2020-04-20 07:42:11
Locomotive 802 Delivery & Prelims