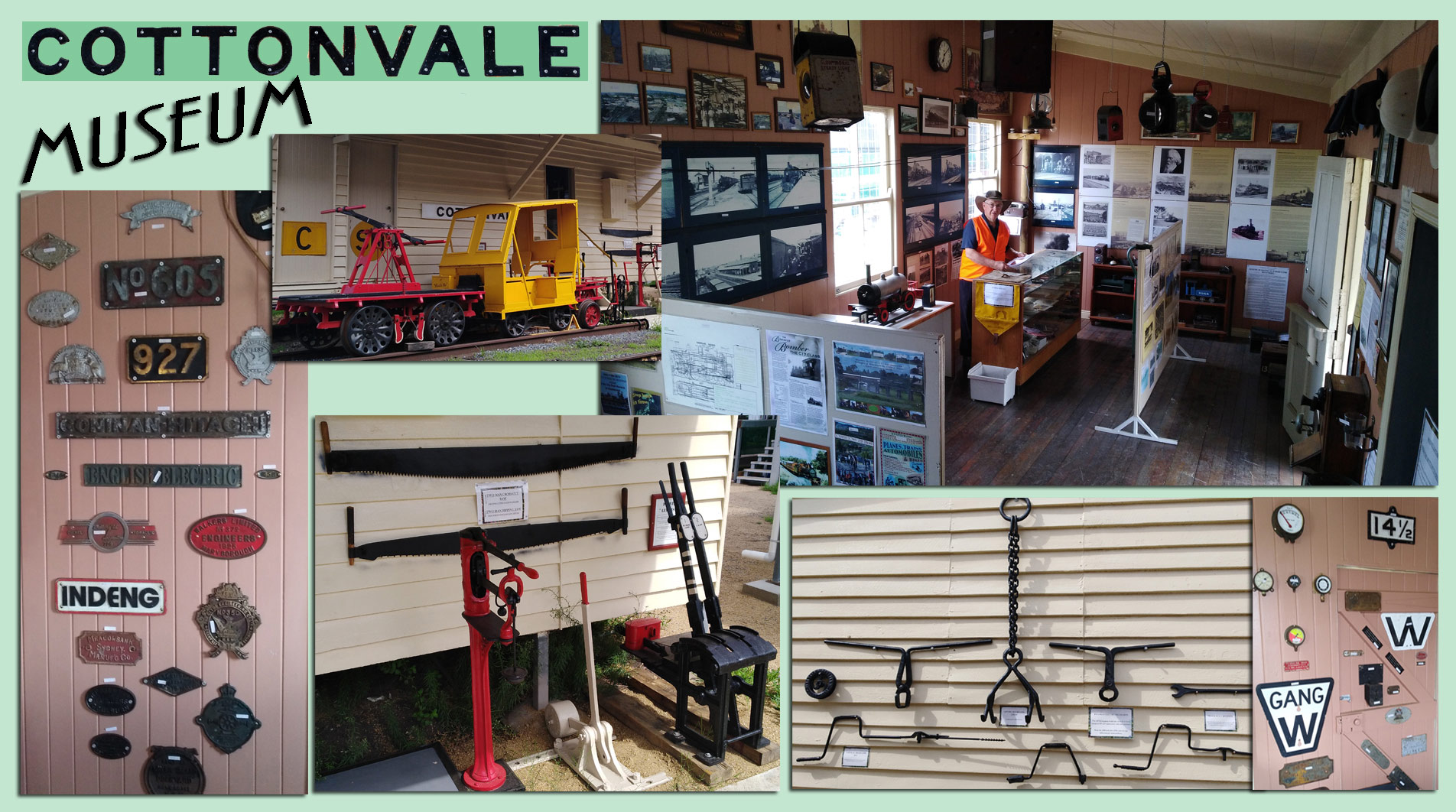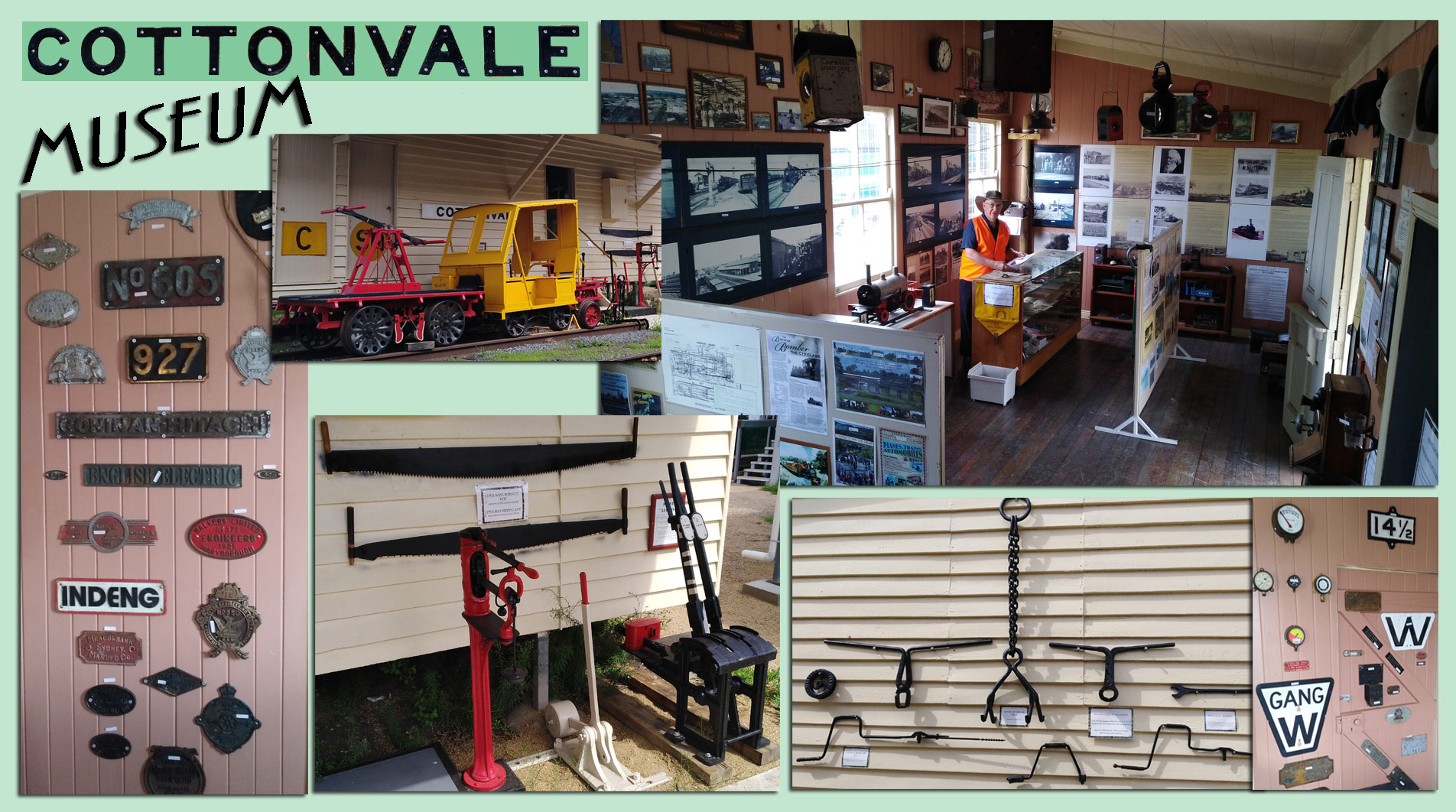 A striking collection of railway memorabilia is housed in the former Cottonvale Station building to be found at the SDSR Precinct. (Available to all regular visitors.)
The Inception – The SDSR obtained a quantity of artefacts following end of passenger services and the demolition of the railway yards by Queensland Rail in the 1970's.
When the present heritage railway was established, several people began donating artefacts from personal collections of railway memorabilia. All donations were gratefully received by SDSR and the items collected were stored for several years. A large part of the collection from Queensland Rail was in the Warwick Goods shed.
The idea of creating a museum came initially from the then President, Mr. Peter Brixey.
A lot of effort was put into sorting and storing the collection. When he retired from SDSR, work stopped on the museum for several years.
Renewed Interest – In 2018 Lindsay Mills, and Michelle Morgan took over the task of sorting all the documentation inherited from QR. Work progressed slowly as it proved a gigantic task.
In February 2019 Kevin Patterson took over the task of sorting and recording the numerous donated items. The Cottonvale Station building was renovated in 2018 by SDIEA trainees. In March stored items not used for display were removed. Two display boards retrieved from the goods shed were cut down to a better size and painted.
The display items were sorted into categories and work started on putting the display items up for viewing. Work continued until November on the internal displays.
An outdoor display was also planned. A short section of track being laid in front of Cottonvale Station and three items of rolling stock were brought from the goods shed and placed on the track. A hand operated Track Drill from the goods shed was also mounted on the track.
In December the displays were almost complete. Track laying tools still needed to be displayed so these were mounted on the outside of the museum building for viewing.
Viewing Tours – Visitors were interested in the museum during the establishing period and on 31st December 2019 a tour group from Brisbane attended. They were the first group visit. A hand-out pack was presented to each of the 16 people. It consisted of a History of Warwick Railway, the History of the SDSR and a timetable for the first 6 months of 2020 train trips.
Future Development – A further expansion of the museum is being considered. Negotiations are in progress with QR and Heritage Departments to obtain the Mill Hill Station building. There are ambitious plans for a heritage complex to be built on SDSR land next to the Precinct, which could include the lifting of the Cottonvale building and placing it in a more prominent position.
John, Julie, Kevin, Neil & Darryl
https://downsexplorer.org.au/wp-content/uploads/2020/07/downsexplorer.org_.au_official_logo_full_colour.png
0
0
southerndowns
https://downsexplorer.org.au/wp-content/uploads/2020/07/downsexplorer.org_.au_official_logo_full_colour.png
southerndowns
2020-01-30 02:00:38
2020-02-09 22:27:16
Cottonvale Museum